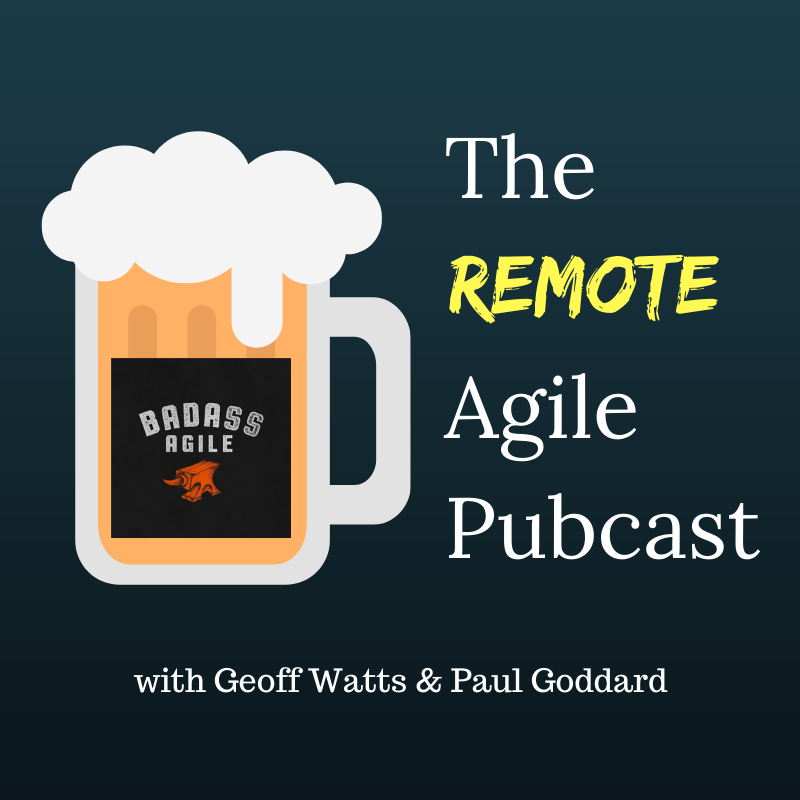 We were so excited to have a drink with the awesome Chris Williams of Badass Agile in Canada. Apart from the inevitable pandemic conversation, we discussed the concept of Mastery as a discipline. That, and how failure is still a stigma.
Chris is a legend of agile podcasting, having recorded nearly 500 episodes and please do check out his website https://badassagile.com/ where you can find out about the podcast and his badass leadership program called The Forge.
Chris also kindly donated some goodies just for our patrons so check out the patreon.com/theagilepubcast to see his exclusive 20 minute clip on the leader qualities of Navy SEALs and accompanying slide deck for you to re-use and enjoy.